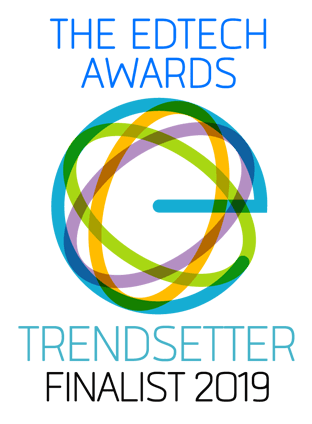 Apr 9, 2019 – MobyMax, the 2018 EdTech Award Winner for Best E-Learning Blended or Flipped Solution, has been nominated in 10 additional categories for the 2019 EdTech Awards.
The 10 categories include:
Adaptive Technology Solution
Digital Courseware Solution
Language Arts Solution
Math Solution
New product or service (released in 2017 or later) – Moby Suite
Early Learning Solution
Founder – Wade Willett
National U.S. Leader – Wade Willett
Visionary – Glynn Willett
Edtech Company Setting a Trend
"We're thrilled to see our edtech solutions recognized by the largest and most competitive awards program in the industry," said MobyMax co-founder Glynn Willett, who himself was nominated in the "visionary" category for his groundbreaking leadership in the edtech field. MobyMax co-founder Wade Willett, who was nominated in the "national U.S. leader" category, credited the Moby Suite solution, which includes 27 subjects covering all grades between kindergarten and eighth grade, as a key to the company's success. This is the first year that the co-founders have been nominated as edtech leaders.