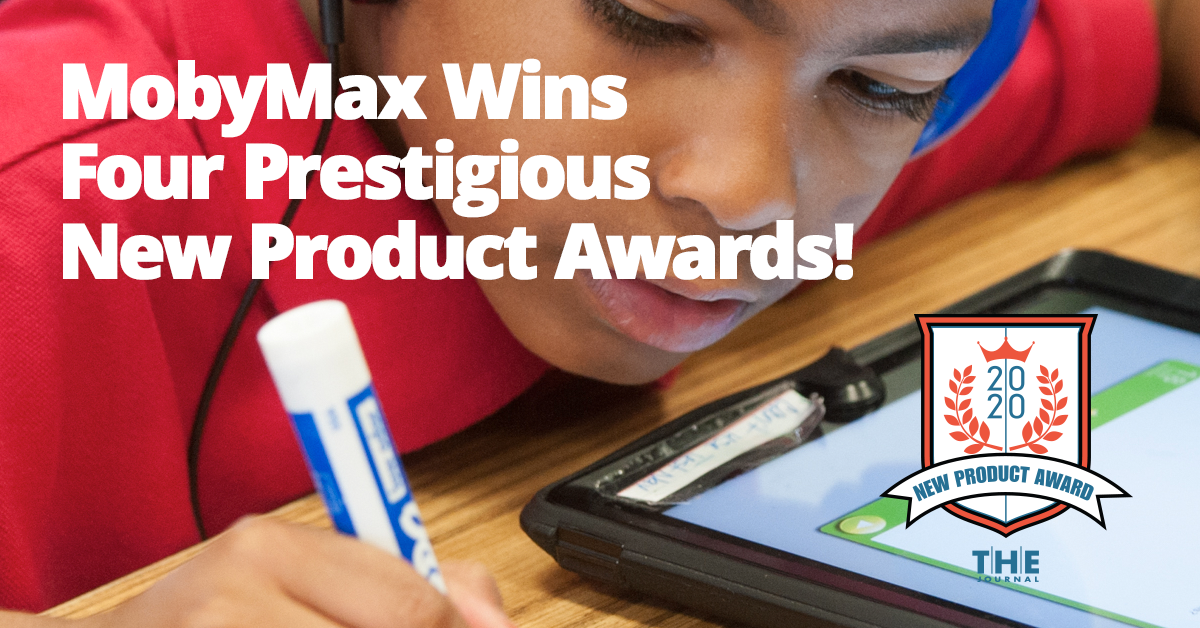 MobyMax has earned a total of 64 awards in 2020 and 179 awards total since 2018 for its groundbreaking K-12 education technology products.
Dec 3, 2020- MobyMax, the most widely adopted differentiated learning solution in the US, has won four of THE Journal's first-ever New Product Awards. The awards honor the outstanding product development achievements of manufacturers and suppliers whose products or services are considered to be particularly noteworthy in the transformation of education technology.
MobyMax's innovative development platform, comprehensive learning management solutions, and complete curriculum system have propelled the company to earn more industry awards than any other edtech provider three years in a row. Since 2018, the total education industry awards won amount to 179.