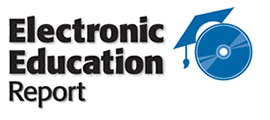 MobyMax (Pittsburgh) provides K-8 curriculum in 27 subject areas and targets identifying and addressing learning gaps and providing an integrated view of data.
Co-founder and Co-CEO Glynn Willet told EER that MobyMax provides the depth of resources and range of subjects of core curriculum, although it may be used as a supplement in schools that have basal texts. The program reaches 83% of K-8 schools and more than 22 million students.
What differentiates Moby, according to Willett is the complete coverage of all K-8 subjects on one unified platform, affordability and ease of use. Competitors include Edgenuity (Scottsdale, AZ), Renaissance (Wisconsin Rapids, WI), Study Island from Edmentum (Bloomington, MN), and Voyager from Cambium Learning (Dallas).