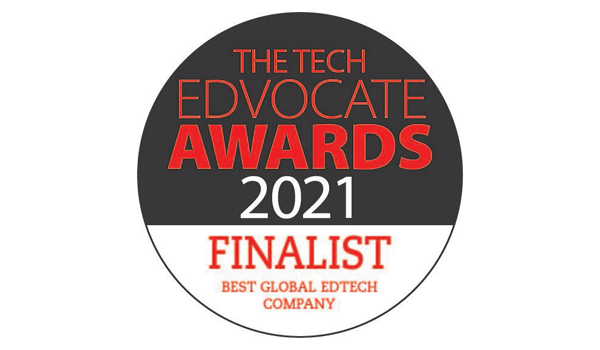 August 24, 2021 – MobyMax, the most widely acclaimed differentiated learning solution in the U.S., has been recognized as a 2021 Tech Edvocate Award finalist in 13 categories, including Best Global EdTech Company.
The Tech Edvocate Awards are presented to the year's top edtech companies, products, and people. In the past three years, MobyMax has earned 228 awards from the tech and education industry, more than any other edtech company in the world.
"We're thrilled to be recognized in the "Best Global EdTech Company category," said MobyMax co-founder Wade Willett. "No matter where they are in the world, students need easy-to-use, affordable, and effective tools to maximize learning. The beauty of MobyMax is its flexibility, adaptability, and accessibility, regardless of where a student lives."
The Tech Edvocate Awards honor the "best that edtech has to offer" in the U.S. and beyond. In 2020, MobyMax was a finalist in 12 categories. The company won for Best Early Childhood Education Tool and Best Blended/Flipped Learning Tool, while MobyMax's co-founder Glynn Willett was deemed Best Global EdTech Leader.