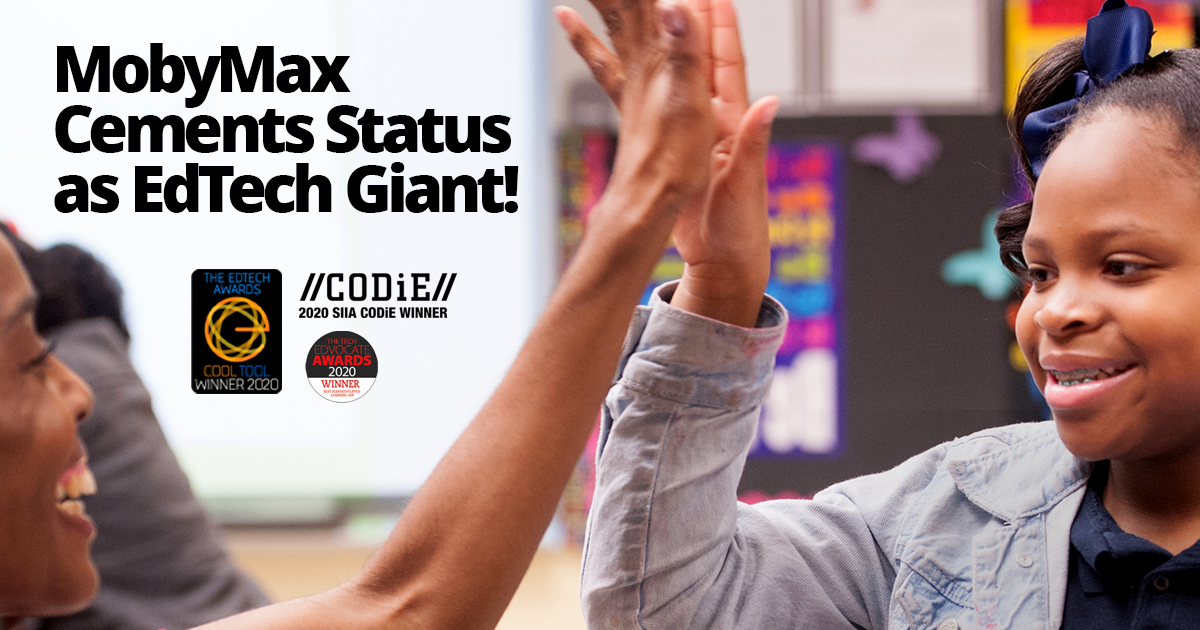 Pandemic Response, New Product Roll-Outs, Unique Assessments Apps & Gaming Innovations Mark Banner Year
December 22, 2020 – MobyMax, the educational technology innovator whose software is used in more than 82% of K-8 schools nationwide, wrapped up 2020 by winning or being a finalist for 65 education industry awards. That brings the total number of award achievements since 2018 to 180. Company co-founder Wade Willett attributed Moby's success to the company's unrelenting commitment to "create, innovate, and deliver" tools that help every student learn and every teacher succeed.
"MobyMax racking up 180 awards over the last three years is a testament to the peerless products that they develop," said Matthew Lynch, editor of The Edvocate & The Tech Edvocate.