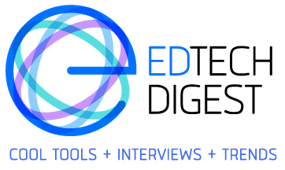 August 9, 2021 - One of the only complete and comprehensive K-8 curriculums available on the market, MobyMax provides for 27 subjects, including math, reading, phonics, language, vocabulary, spelling, writing, science, social studies, and state test prep. This digital courseware solution can be used at any time, on any device with an internet connection, whether it's a desktop at school or a tablet at home.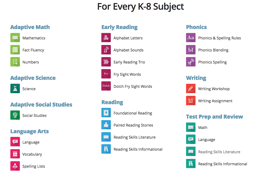 Their full suite of integrated and automated classroom tools saves teachers hours with comprehensive assessments, grading and markup tools for writing, accurate diagnostics, IEP reporting, messaging, and real-time progress monitoring. They also have a new, Quick Checker assessments package allowing teachers to drill down to discrete skills to get an instant snapshot of where students are. Interactive curriculum personalizes learning, allowing educators to combine face-to-face education with online learning and resulting in remarkable gains.
Their differentiated learning/blended learning model enables students "to learn twice as fast" as the company puts it. Since its inception about a decade ago, this edtech company has enabled students to consistently gain more than one full grade level after just 20 hours of work. In August 2018, a large-scale independent research study of 4,000 students concluded that students using MobyMax Math showed 53% more improvement than students in the control group who did not use MobyMax.
MobyMax is possibly the most awarded edtech company in the U.S, racking up 66 industry awards in the last year including the 2019 EdTech Digest Award for Best Adaptive Technology Solution, and the 2019 SIIA CODiE award for Best Education Cloud-Based Solution.
They most recently earned a Cool Tool Award as part of The EdTech Awards 2021 from EdTech Digest, for "Best E-Learning, Blended, or Flipped Solution". Learn more.