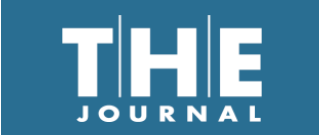 By Sri Ravipati | December 6, 2016
The first module is MobyMax's "Alphabet," which can quickly identify which letters students have mastered and focuses on improving weaker letters. Additionally, "Phonics Sounds" teaches letter-sound correspondences, while "Phonics Blending" introduces segmenting and blending words.
Other new modules include:
"Phonics" covers Latin and Greek roots of words;

"Dolch Sight Words" and "Fry Sight Words" teach sight words; and

"Phonic Spelling" practices spelling words from a pre-set list of words or the teacher's list.
MobyMax utilizes personalized learning "to help students learn twice as fast," according to the company website. Millions of students have used the system for 26 different subjects, including language arts, math, science and social studies.
To learn more about the early reading system, visit the MobyMax site.
MobyMax
, a provider of personalized learning curricula and educational tools that identify and fix learning gaps, has added seven new modules on phonics to its early reading system for grades K–8.