Posted on by EdTech Times
This week, we interviewed Glynn Willett, founder of MobyMax. MobyMax is a free online curriculum for all K-8 subjects including math, reading, language, writing, science, and even state test prep. MobyMax unlocks the power of personalized and blended learning to help students learn twice as fast.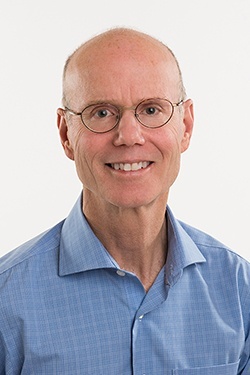 What does your company do? Who are your core customers?
MobyMax is a comprehensive, free online curriculum and education system that brings the power of personalized learning to k-8 students while enabling teachers to differentiate and adapt learning for every student.
Our core customers are teachers, schools, and school districts. Over half of American schools use MobyMax.
How did you come across the problem you're addressing? What was your process of arriving at a solution?
With the release of the first iPad tablet five years ago, we realized three things. First, the ideal learning device for K-8 had been created. Second, the right curriculum software would enable teachers to achieve more success with their students than ever before. Third, this curriculum would have to cover all subjects while being affordable enough to succeed. Our mission was born.
What are you doing differently than your competitors? Do you expect to develop other differentiators in the future?
MobyMax is the only curriculum that can double the speed at which kids learn, is free, and covers all subjects. Just as importantly, MobyMax integrates a comprehensive K-8 online curriculum and a full suite of teacher tools into a single platform, which is why it is so valuable to teachers. Being able to see a student's complete picture gives teachers a huge advantage. Most products focus on a single subject or feature. There are huge efficiencies gained when teachers use MobyMax's complete, integrated solution.
In the future, our Touch Curriculum, which uses touch manipulatives to engage the student, will be a huge differentiator—especially when our Deep Learning lessons are released.
What are you working on currently? What should we expect to see from your company in the next 12 months?
We released our K-8 science curriculum this fall. Before the end of this school year, we will have released social studies, phonics, spelling, alphabet, and sight words. By the start of the next school year, MobyMax will offer a curriculum for every subject in grades K-8.
How are you changing the face of education?
The Washington Post ran an article recently, written by a Northern Virginia teacher wishing she could send her students' iPads back. District report after district report, from Los Angeles to Montreal, all show no gain and worse from one-to-one computing. And finally, the OECD September 2015 report shows that, across the world, students who use computers very frequently have worse learning outcomes than those who don't.
This doesn't surprise me and the reason is simple: Schools are not using tablets for curriculum—in other words, having e-curriculum replace the textbook. Instead, students use them to communicate, research, and create. These are not bad things per se, but it does mean that many students in computer-driven classrooms spend less time actually "hitting the books" and learning the material they need to know.
Several billion-dollar investments, from Newscorp's Amplify to LA's iPad roll-out, have failed. The computing power is here at a cost that any school can afford, but the online curriculum needed is just now arriving. In fact, MobyMax is the only company pursuing a vision that will actually result in tablets creating better outcomes—a vision that incorporates an inexpensive price, complete K-8 curriculum for all subjects, and a comprehensive and integrated reporting and testing system.
What other startups or product builds have you been a part of, and what was your role? How has your past career prepared you for your current role?
I founded a successful tax software company with my brother before joining with my son to create MobyMax. One thing you learn in programming 5,000 tax forms every year is how to build fast, high-quality but low-cost content production systems. Our success in the tax arena paved the way for our success now producing high-quality curriculum at a fraction of the cost of our competitors, which of course, is one of MobyMax's competitive differences.
Who do you look to as a role model or mentor for your company?
This will sound very different given the tech world's obsession with Steve Jobs and Silicon Valley, but I have been a longtime admirer of President Lincoln. Twenty years ago, I read Carl Sandburg's 6-volume biography, Abraham Lincoln. I found Lincoln's ability to navigate the country successfully through very complex times to be a deep source of inspiration.
Where do you think the education technology market is going in the next five years, especially in your market segment?
We think the edtech market is headed to MobyMax. As a complete curriculum for all subjects coupled with a soup-to-nuts reporting system for one low price, we expect every school to realize they need MobyMax!
What advice, if any, do you have for someone launching a company in the education technology market?
Because of the hundreds of million of dollars invested in edtech in the last couple of years, it's going to be harder now to break into edtech with student-facing technology. However, there is huge interest in reinventing professional development and training teachers. I see teaching the teachers as the next big thing in edtech.
Register for MobyMax for Free at www.mobymax.com.