By Richard Chang | 01/11/17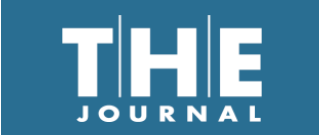 Louisiana's Caddo Parish School District in Shreveport achieved record-breaking results in the 2015-16 school year by using MobyMax to streamline its response to intervention (RTI) plans, according to a news release and the curricula company's website.

MobyMax is an innovator of personalized and blended learning curricula for K–8 students. The curricula and streamlined RTI plan enabled 12,300 students in 61 schools to complete 278,115 standards, a record for Caddo Parish School District, the company said. Students completed 9.1 million problems and 41,456 assessments, according to the company's site.

The MobyMax curricula, which is designed for struggling learners as well as high achievers, incorporates the three essential components the National Center for Learning Disabilities says an effective RTI plan must have: tiered instruction and intervention, ongoing student assessment and family involvement.

MobyMax has also proven to be effective at helping students that have an A rating continue to excel. "Since our district implemented MobyMax," said Principal Robin DeBusk of Caddo Middle Magnet in a statement, "we have seen an increase in our school performance score each year, which is not easy to accomplish."

MobyMax offers comprehensive K–8 curricula for 26 subjects, including math, reading, phonics, language, vocabulary, spelling, writing, science, social studies and state test preparation. MobyMax's programs include diagnostic testing, assessments, progress monitoring, individualized education programs, student response systems, whiteboard activities and student motivation prizes, badges and games.

Registration and the first 30 days are free. After that, the prices are: $99 for one teacher for 12 months; $1,295 for one school; and $1,295 per school in a district. Discounts of up to 50 percent for districts are available, a spokeswoman said.

Visit mobymax.com for more information, and view the Caddo Parish Spotlightonline to learn more about MobyMax's impact in that school district.

- THE Journal published the original article here.