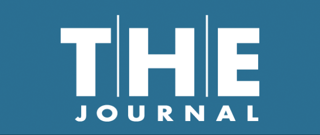 MobyMax has introduced a new science curriculum designed to help students develop their cognitive skills.
Using its existing K-8 curriculum that MobyMax describes as a personalized learning path for each student as a foundation, the new Cognitive Skills Curriculum employs more than 20,000 manipulatives meant to deepen students' mastery of science concepts.
"Science is the core subject for learning cognitive skills," said Moby Co-founder Wade Willett in a prepared statement. "Learning science by using analogies or trying to figure out the solution with logic is very effective. But that is only half the story. Our Touch Curriculum technology is the engine that makes science truly engaging and captivating."
He said that exploring science concepts with cognitive skills manipulatives is a benefit to either personalized learning or the blended classroom.
"Cognitive Skills Science is a great addition that will help teachers differentiate instruction," said Elizabeth Was, a teacher at Mark Fine Elementary School in Las Vegas, "as well as assess students' understanding of key concepts."