MobyMax lauded by judges as a proven tool for increasing student performance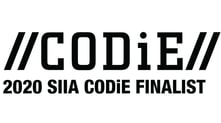 March 31, 2020 - MobyMax, the most acclaimed differentiated learning solution in the US., was named a 2020 SIIA CODiE Award finalist in 13 categories:
Best Education Cloud-Based Solution
Best Emerging Education Technology Solution for Administrators
Best Solution for Exceptional Students
Best Virtual Learning Solution
Best Mathematics Instructional Solution for Grades PreK-8
Best Reading/Writing/Literature Instructional Solution for Grades PreK-8
Best STEM Instructional Solution for Grades PK-8
Best Summative Student Assessment Solution
Best Cross-Curricular Solution
Best Emerging Instructional Technology Solution
Best Learning Capacity-Building Solution
Best Use of Emerging Technology for Learning in Education
Best Corporate / Enterprise Learning Solution
Said one judge, "This is a great product. It has both the student and teacher in mind on how to use and what is needed. Love it!"
"This is a wonderful solution that is much needed in the market," added another. "I love that it has the Learning, Assessments, Interactive, and Real Rewards, and how it solves the real problem teachers face around skill gaps and differentiated content."
CODiE Award finalists represent the top-rated applications, products, and services from developers of educational software, digital content, online learning services, and related technologies across the PreK-20 sector.
"We developed MobyMax tools primarily to help struggling students catch up to grade level while closing learning gaps for all students," said MobyMax co-founder Glynn Willett. "We're thrilled to be recognized by the experts in edtech for achieving that goal."
Willett noted that, while MobyMax' solutions were originally developed for use in schools and classrooms, parents are increasingly turning to MobyMax as well. This has been especially true during school closures as a result of COVID-19.
One judge, who is like many, now managing her child's schooling at home, agreed, "I highly recommend it and will use it for my children for their homeschool needs!"
"This learning suite allows for the educational process to continue at home," said another.
"MobyMax is an excellent software for students and even homeschool students to use," a third judge pronounced. "It is very interactive and makes learning fun!"

Judges acknowledged MobyMax for many its strengths compared to others in the edtech arena. These included ease of use, its engaging platform, and the breadth of content offered across 27 subjects. Judges also lauded the ability of MobyMax to line up to standards, as well as the software's easy-to-use assessments and impressive reporting features for teachers."I think it would provide excellent assistance to students who are falling behind, as well as those who wanted to stretch themselves," concluded a judge in the Best Virtual Learning Solution Category. "It's a fantastic product!"
Acknowledged as the premier awards program for the software and information industries for 35 years, the SIIA CODiE Awards are produced by the Software & Information Industry Association (SIIA), the principal trade association for the software, education, media and digital content industries.
MobyMax was honored as one of 157 finalists across the 35 education technology categories.
"We are thrilled to unveil the 2020 CODIE Award finalists, the best in education technology," said SIIA President Jeff Joseph. "These exciting innovations are setting the pace to improve outcomes in education for students, educators, and administrators."
Education Technology category winners will be announced during an online winner announcement celebration May 19, 2020
Details about each finalist are listed at http://www.siia.net/codie/2020-Finalists
For more information, visit http://www.mobymax.com.
About MobyMax
MobyMax helps struggling learners quickly catch up to grade level while closing learning gaps for all students. Moby Learning, Moby Quick Checker, Moby Interactive, and Moby Rewards are all award-winning components of MobyMax, creating the most effective solution available to teachers and students to find and fix learning gaps.
For more information, visit http://www.mobymax.com.
About the SIIA CODiE™ Awards
The SIIA CODiE Awards is the only peer-reviewed program to showcase business and education technology's finest products and services. Since 1986, thousands of products, services, and solutions have been recognized for achieving excellence. For more information, visit siia.net/CODiE.
About Software and Information Industry Association (SIIA)
SIIA represents 800+ technology, data, and media companies globally. Industry leaders work through SIIA's divisions to address issues that impact their industry segments, with the goal of driving innovation and growth for the industry and each member company. SIIA facilitates in-person and online business development opportunities, peer networking, corporate education, intellectual property protection, and government relations. For more information, visit siia.net.