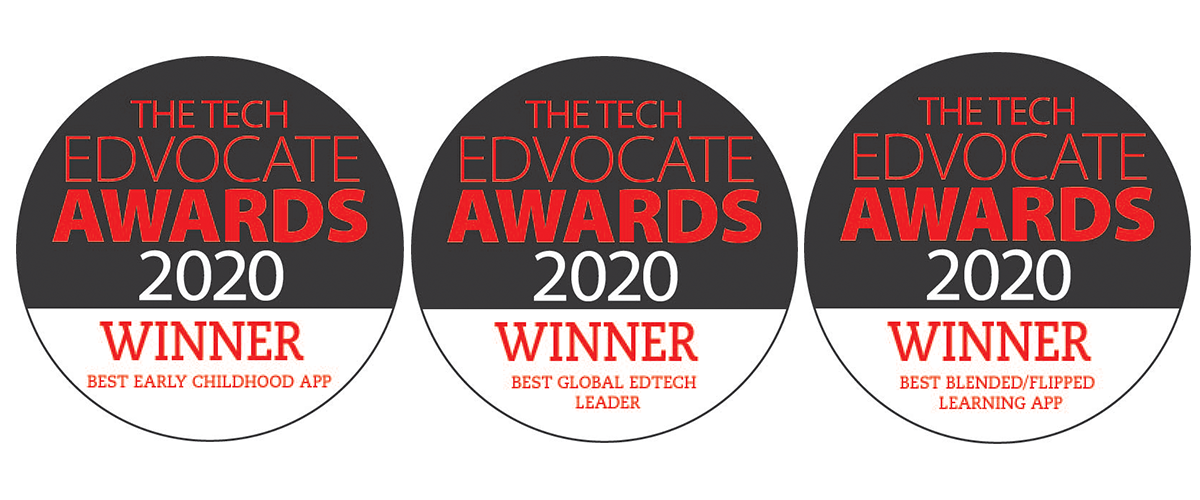 August 31, 2020 – MobyMax, the most widely acclaimed differentiated learning solution in the U.S., has won three 2020 Tech Edvocate Awards, honoring the "best that edtech has to offer."
Moby was recognized as the winner in the following categories:
Best Early Childhood Education App or Tool
Best Blended/Flipped Learning App or Tool
Best Global EdTech Leader – Glynn Willett, Co-founder
The Tech Edvocate Awards are presented to the year's top edtech companies, products, and people. In 2020, MobyMax was a finalist in 12 categories. MobyMax has earned 175 awards from the tech and education industry in the last three years, more than any other edtech company in the world.
"With millions of students returning to school under dire learning conditions, Moby has never been more essential—or more in demand—than now," said Glynn Willett. "We have poured our resources into creating the most comprehensive differentiated learning solution available for teachers and their K-8 students.
"From the beginning, we have seen 'the big picture'," said Willett, "one that included diagnostic learning, progress monitoring, assessments, adaptive lessons, and student motivational and engagement tools in one complete package. That vision has led us to create MobyMax solutions based on the needs of and feedback from teachers and administrators while also paying close attention to what kids want and need."
When asked to explain how MobyMax has become the most awarded edtech company on the planet three years running, Willett said that, in addition to offering a complete suite of diagnostic and assessment tools, Moby covers 27 subject areas. "There is no other "all-in-one" offering on the market that is this comprehensive.
"Our model has been proven both on our platform every day as well as in large-scale independent research studies. Our goal has always been to close learning gaps. Both studies and real-world experience show that using MobyMax for just 20 minutes a day advances students one full school year on average."
In 2019, MobyMax won the awards for Best Global EdTech Company, Best Global EdTech Leader, Best Assessment App or Tool, and Best Gamification App or Tool.
The finalists for the 2020 Tech Edvocate Awards were selected by a panel of edtech thought leaders, PreK-12 teachers, college professors, K-12 administrators, college administrators, and PreK-12 parents. Winners were announced on August 31, 2020 at https://www.theedadvocate.org.
About MobyMax
MobyMax helps struggling learners quickly catch up to grade level by finding and fixing missing skills. Differentiated Learning, Quick Checker, Interactive Class, and Real Rewards are all award-winning solutions individually, and when combined in MobyMax, they provide everything a teacher needs to effectively close learning gaps.
For more information, visit http://www.mobymax.com.
About The Edvocate
The Edvocate was created in 2014 to advocate for shifts in education policy and organization in order to enhance the quality of education and the opportunities for learning afforded to P-20 students in America. The Edvocate prides itself on its unconventional approach and ideas, as well as its commitment to a comprehensive reorganization of American's P-20 system.
The 2020 Tech Edvocate Awards Winners announcement can be found at https://www.theedadvocate.org/finalists-and-winners-of-the-2020-tech-edvocate-awards/