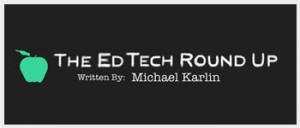 Product Reviews - The EdTech Roundup
"It's impressive to see how far they've come in terms of their curricular offerings, their analytics, but most importantly, their support for students and teachers."
Review by Michael Karlin
MobyMax is an online suite of learning solutions designed to provide K-8 teachers with CCSS-aligned content, assessments, and activities for all topics and subject areas. Available at the classroom, school, and district level, MobyMax can be used as a supplemental resource or as a more central component of a teacher's curriculum. It's an award-winning, research-tested solution that has been on the market for over 8 years.

​MobyMax is available on any internet-enabled device and offers a completely personalized learning experience for any student, based on their specific needs and skill gaps.