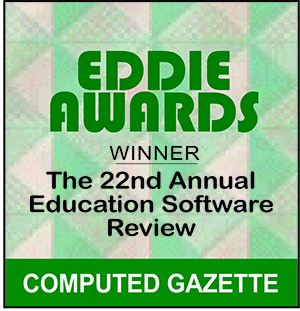 Oct 10, 2018 - MobyMax, the most widely adopted differentiated learning solution in the U.S., has received a record 14 EDDIE Educational Software Awards from ComputED Gazette.
MobyMax is the first and only unified edtech platform encompassing all curriculum subjects (the equivalent of 156 textbooks) and all assessment types (diagnostic, formative, benchmark/interim, and summative), plus interactive classroom and motivation solutions.
The awards were announced on the heels of the release of a large-scale research study of 4,000 students in 230 U.S. classrooms, which showed that students who spent just 20 hours using MobyMax increased a full grade level more than students in the same classroom who did not use MobyMax.